The Kingdom of Vaiton
"Through the night, our light will shine."
Population: Roughly 500 thousand.
Area: Vation occupies an area of roughly 42,000 sq. ft. (About the size of Tennessee)
Founded In: (Still trying to figure out what year it is

)
~~~~~
The Kingdom of Vaiton [Vay-Ton] is a recently established nation. Within the past year Vaiton declared its independence from Siaton [Si-A-Ton]. Siaton has yet to respond to this incident, it is presumed that the country is still caught up in the confusion of its civil war. Siatons civil war has been going on for roughly 5 years now. Vaiton was colonized near the beginning of the civil war, and has just recently decided to become independent from Siaton.
Vaiton is positioned on the coast of Spero, north of the nation of Khadash Navii, and south of the nation of Kyanon. There are currently 2 significantly known cities in Vaiton - Zashun [Zay-Shon] and Bretonika [Breet-On-Ika]. There are also several villages dotted along the countryside.
Vaitons current technologies are lacking. It has begun to seek better technologies through trade and negotiations. Recently Vaiton has acquired access to a satellite, by unknown means. It is also known that Vaiton has made a trade agreement with Kyanon. For weapons and training, Vaiton gave Kyanon food resources.
~~~~~
Government
-Authoritarian Democracy-
In politics, an authoritarian government is one in which political power is concentrated in a leader or leaders, typically unelected, who possess exclusive, unaccountable, and arbitrary power.
-Royal Family-
Vaiton is ruled by a matriarchy. Often the eldest female child of the current ruler is declared the heir to the throne. But it is often questioned, since the current ruler is the youngest of three in her family.
Current Ruler
Elicea Ilassye RyverWynd
Current Heir
---
Representation
Representatives are elected from each major city of Vaiton. Currently there will only be two representatives, one from Zashun and one from Bretonika. Villages surrounding these cities will be assigned to a city, and will be allowed to vote for a representative for the city they are assigned to.
~~~~~
Government Embassy
-Embassies in Vaiton-Khadash Navii
Representatives: Princess Katara, Priest Shlomo
Located: Palace, in Zashun
Kyanon
Representative: Sheikh Sy'andara
Located: Palace, in Zashun
Atrum Veneficus
Representative: Sara Nightwarper
Located: Palace, in Zashun
-Khadash Navii-
The Kingdom of Vaiton recently purchased a building in Khadash Navii.
Current Representative
Bria Oris
-Kyanon-
Vaiton has recently arranged an agreement to set up a camp outside of New Ky'shar
Current Representative
Yashina Natina
-Atrum Veneficus-
Vaiton has recently arranged an exchange of embassies with Atrum Veneficus.
Current Representative
Ti'lay Sashin
~~~~~
Zashun
-Population-
Roughly 100 thousand.
-Current Representative-
Xavier Shadowsong
-Villages Assigned-
Ryshun [Rye-Shon], Ito [I-Toe], Eralon [Ear-A-Lon],
Saeron [Say-Ron], Hira [Hee-Ruh]
The villages around Zashun are mainly agricultural.
-Imports-
Metals, foods, cloth, clothing, miscellaneous items, literature.
-Exports-
Dyes, home accessories (Rugs, statues, curtains, furniture), clothing, weapons, literature.
-Notable places-
The RyverWynd Academy, The Academy of Fighting Arts, Eastern Lights Market Place, The Palace, The Blue Wind Inn.
Zashun is considered the capital of Vaiton. Although it has not yet been officially declared so, it is where Elicea Ilassye RyverWynd currently resides. Zashun was the first community created when Siaton colonized Spero.
Since its creation, Zashun has been a major trading point for the colony, and the nation of Vaiton. It has also been the main goal for many refugees from Siaton. As such, there has been an overcrowding problem - the city has been having increasing problems meeting the housing needs of the overflowing refugees. Since Vaiton declared its independence there has been a notable increase in the amount of refugees from Siaton.
Zashun is most known for its academies and its market place. Zashun has become a major trading hub, since many countries export their goods to Zashun.
~~~~~
Bretonika
-Population-
Roughly 75 thousand.
-Current Representative-
Tariel Sincaton
-Villages Assigned-
Dyanis [Dye-An-Ess], Damika [Duh-Me-Ka], Alira [All-ear-A], Alston [All-Ston]
The villages around Bretonika are mainly production, mostly mining towns, since Bretonika is farther north and there are mountains near by.
-Imports-
Weaponry, raw materials (such as metals, wood, gems), food, clothing.
-Exports-
Iron, Copper, Uranium, Weapons (Swords, bows, arrows), Jewelry.
-Notable Places-
The Academy of Northern Winds, There are several stores that sell goods that are made from around Bretonika as well.
Bretonika is a production based city. Many citizens either run, or makes things for the various stores found in Bretonika.
Of note is their academy as well, The Academy of Northern Lights is the best known in Vaiton. The Academy of Northern Lights is a magic academy, but it's also a well rounded one too. It doesn't just focus on the magic arts light its sister academy, The RyverWynd Academy.
Bretonika also boasts a well developed market place, and trading harbor, but is not as well known as Zashun.
~~~~~
Economy
-Currency-
Saitune [Say-Tune]
-Conversion Rate-
Roughly 4 Saitune's to a U.S. Dollar.
-GDP-
Vaiton doesn't have any records as a colony but it is predicted that it made roughly $2 billion dollars, since its declaration of independence.
-Income Tax Rate-
The average income tax rate is 35%, but much higher for the wealthy.
-Agricultural Products-
Corn, Wheat, Fruits, vegetables, Animals (Cows, Pigs, Sheep, Lambs, Chicken, Horses, Llamas, and their food/clothing products).
-Industrial Products-
Jewelry, Weaponry, Furniture, Domestic Products (Carpets, furniture, clothe).
Vaiton is largely considered to be a capitalistic economy, with the government mostly letting its citizens guide the consumer and demand products. A substantial private sector is led by the Book Publishing, Retail, and Uranium Mining industries.
Vaiton has become a large producer of domestic products. They have also sought to open up their trade markets to anyone, and as such Vaiton's city of Zashun has become and important port, and trading stop.
~~~~~
Military
-Enlistment-
10,000
-Males Enlisted-
7,389
-Women Enlisted-
2,611
-Combat Branch-
4,632
-Combat Branch General-
General Iravon Tyrandiel
-Navy Branch-
1,298
-Navy Branch Admiral-
Admiral Ulandize Sakon
-Magic Branch-
4270
-Magic Branch Arch-Mage-
Arch-Mage Faru RyverWynd
There are currently three branches in Vaiton's military. The Combat, Navy, and Magic branch. With magic being their most powerful weapon, it is Vaitons largest branch.
The military's main weapon is a sword and shield, and archers are also not uncommon in the military. Recently Vaiton has acquired various guns, and has begun a training program at both The Academy of Fighting Arts and The Academy of Northern Winds.
~~~~~
Magic
This is simply the magic that the people of Vaiton encountered back at Siaton - they do recognize the others in Spero, but for my sanity and yours I'll keep it to theirs on here and let you explain your own!
Pictures used for elements belong to Guild Wars.
-"Good" Magik-
"Good" magik in Vaiton is based on the four elements - Water, Earth, Wind, and Fire. It's based on wholesome and reliable sources.
Vaiton supports this time of magik, and has outlawed the "evil" magik. Vaiton has two academies that teach "good" magik. The Academy of Northern Winds, teaches mostly wind based magik, but they also teach the other three elements. The RyverWynd Academy bases their magik teaching mostly on water, but like their sister academy offers classes in the other three elements as well.
-Air Magik-
Air magik users bend the air around them, and deem it to do their will. Often times it can be used for flying, or moving other objects. They are also often associated with spirits.
Significant air magik users include Ty'lay Sashin.
-Water Magik-

The most basic use of water magik is just that, the movement of water. As training goes on one learns how to freeze or heat the water. More advanced magik users can even control water in its solid form and even pull moisture out of the air.
Significant water magik users include Elicea Ilaasye RyverWynd and Bria Oris.
-Earth Magik-
Earth magik is the movement of the rocks and dirt in the ground. Compacting it or breaking it apart. It is often remarks, mistakenly, that they seem to have incredible strength. More advanced users can even work with wood.
-Fire Magik-
Fire magik includes small sparks, combustion and full out lengths of flame. More adept users can sustain flame for a longer period of time, and use large amounts with it. Like making fire walls for example. Also they can use it more easily in cold or moist places then those who are just learning.
Significant fire magik users include Yashina Natina.
-"Evil" Magik-
"Evil" magik comes from darkness, chaos, and the abyss. They're known as the Dark Arts. It bases its magik on these three things, and often gets the nickname of free magik, in the Kingdom of Vaiton.
Free magik causes nothing but destruction in the eyes of the government of Vaiton, and as such has been declared unlawful. Citizens are encouraged to turn in individuals who have been seen using free magik in, but they are advised not to deal with these individuals on their own.
-Free Magik-
~~~~~
Culture
-Buildings-
Buildings found in Vaiton are usually constructed from the local stone found in the area; sandstone. In the villages surrounding Zashun and Bretonika sandstone buildings can be found but more often they're constructed out of wood and cement.
-The Palace found in Zashun-
Much effort was put into the construction of the palace. It was originally meant to be the housing for the governor and advisers from Siaton. Elicea Ilaasye RyverWynd was assigned as the temporary governer, and no advisers had been assigned.
The palace can be found in the highest area of Zashun. Which was constructed on the side of a mountain. It is walled off unlike the rest of the city though. In the walled off area a rich and lush lawn can be found, along with fountains and many gardens.
-Academies-
The RyverWynd Academy and The Academy of Northern Winds are constructed in much the same was as the palace. But they're each found outside of their respective cities. They're walled off my metal gates, so that young children who are enrolled wont explore their way out of the academies.
-Crafts-
Vaiton doesn't believe in factories, or producing products in vast quantities that all look the same. They craft all their items by hand, for the most part. Everything they make is unique in its own way. And as such the marketplace in Zashun and Bretonika are an important part of Vaiton. This is where they sell items, and swap gossip. Who needs TV's when you can just talk to thousands of people in one day?
-Horses-
Horses are a huge part of the culture of Vaiton. Stories upon stories have been passed down in families since the creation of Siaton. Horses are deemed to be a sacred animal in Vaiton, and although they are still used for work and riding they are always treated with respect. And if a horse is found to be mistreat there are severe consequences involved.
-Appearance-
The appearance of those in Vaiton can range widely due to them accepting almost any immigrant. Although generally, the population of Vaiton has lighter skin tones, ranging from a pasty white to, more commonly, a tanned skin tone. There hair color is generally light in color, with blonde and dirty blonde being most common and brown is seen quiet a bit as well. The most common eye color is brown or a hazel, or even a mixture of the two.
The people of Vaiton are generally built very slight, due to many of them not engaging in physical labor, but there has been a shift recently. They're usually below average height with the women averaging around 4'9 and the men around 5'5 although there are exceptions.
A distinctive feature that can be found on many of Vaitons citizens are tattoos, but not just decorative. They're placed with magic, usually after they graduate from a university - they usually contain the universities symbol, and a symbol of one of the elements indicating their specialty. They're allowed to have these anywhere, but the most common place is for it to be on their arm.
Fashion in Vaiton varies widely from region to region - but most commonly they were layers, with bright colors - which generally include whites, tans, blues, and greens. Although from village to village some colors may be more predominate and aren't always the colors listed above. It's very common to see both men and women seemingly wearing the same style - since there usually isn't any discrimination against women and what they're allowed to wear. Usually the clothes are hand woven within the villages and cities of Vaiton.
~~~~~
Significant Figures-Ti'lay Sashin--Appearance-Height
5'5
Eye color
Brown
Hair color
Brown/Black/Blond
Of note
She has two "tattoos", one on each shoulder. For those who know the culture one is of her university and one represents her magik specialty: air.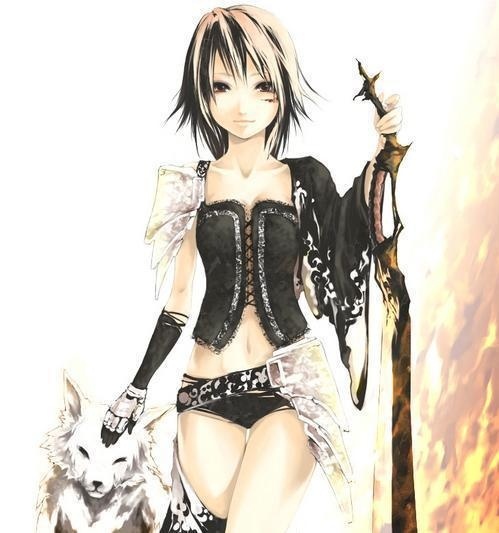 Young Ti'lay
-Elicea Ilaasye RyverWynd-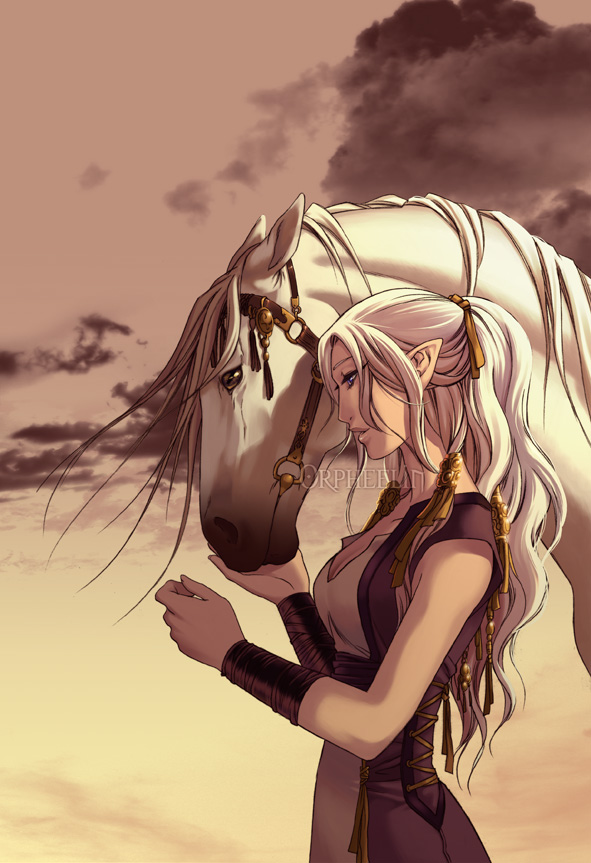 Drawn by Orpheelin
http://orpheelin.deviantart.com/art/Fading-light-117460056?qj=1&q=boost%3Apopular+in%3Adigitalart&qo=434
Young Elicea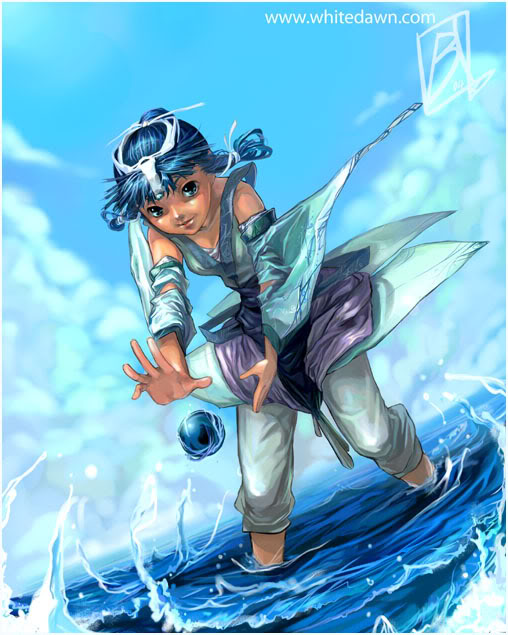 -Yashina Natina-
Young Yashina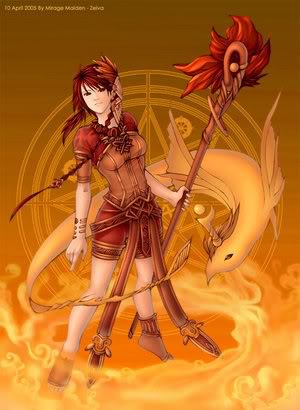 ~~~~~
People To Know
-Ephilas-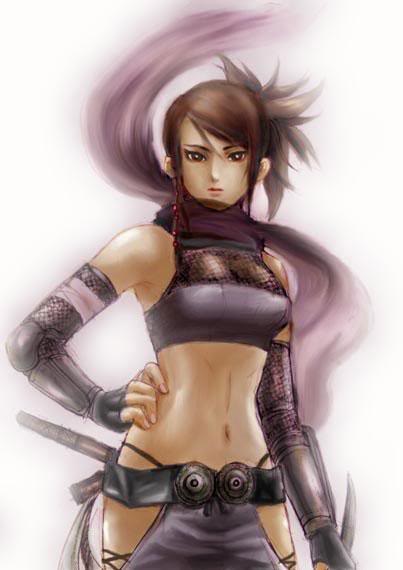 -Kayt-
-Azan-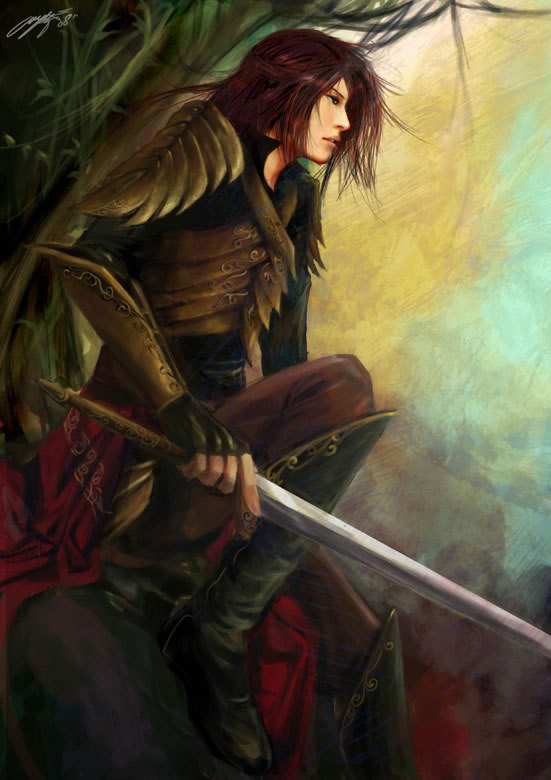 -Teriel Sincaton-
-Bria Oris-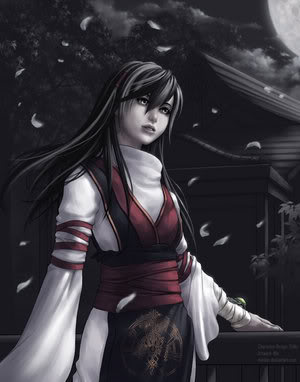 -General Iravon Tyrandiel-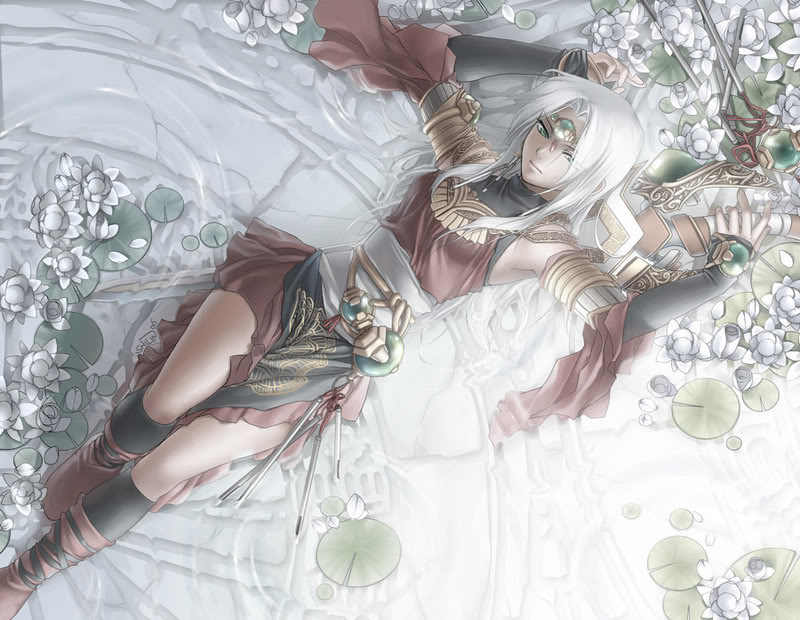 -Admiral Ulandize Sakon-
-Arch-Mage Faru RyverWynd-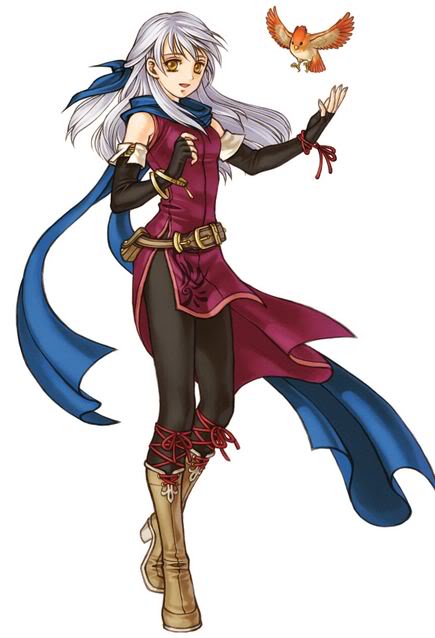 -Rinyke Ly'iz-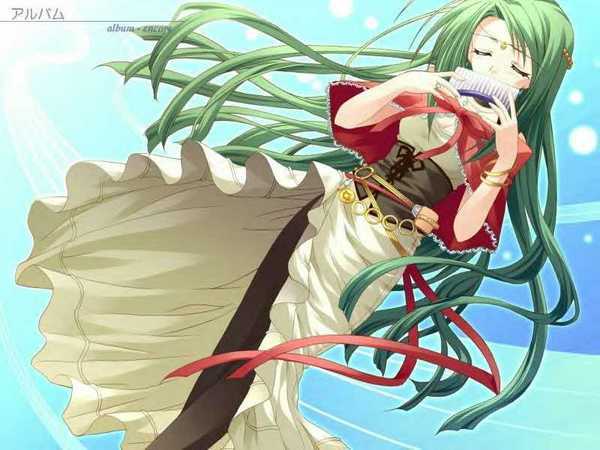 -Teo RyverWynd-
Deceased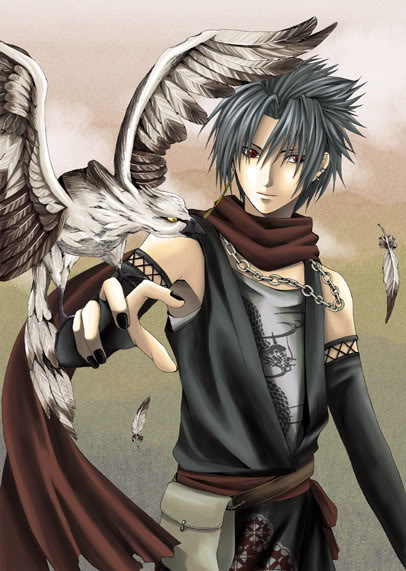 -Slailie-
Siaton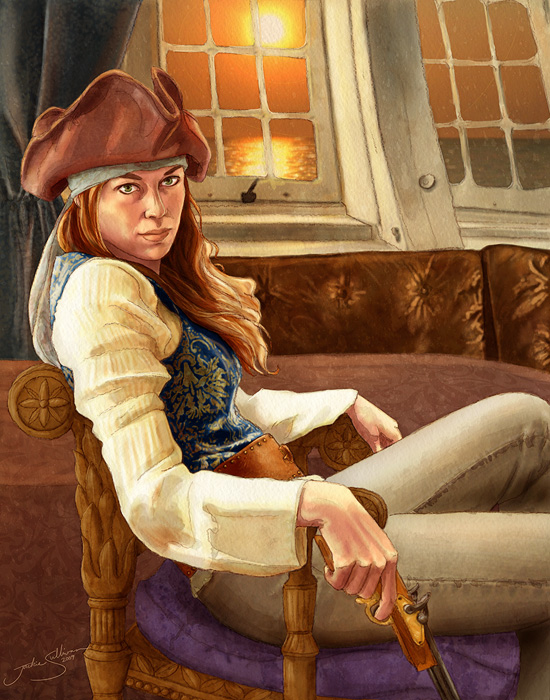 Drawn by jackieocean
http://jackieocean.deviantart.com/art/Pirate-Queen-111217410?q=boost:popular+Pirate&qo=128
-Finn Arlexa-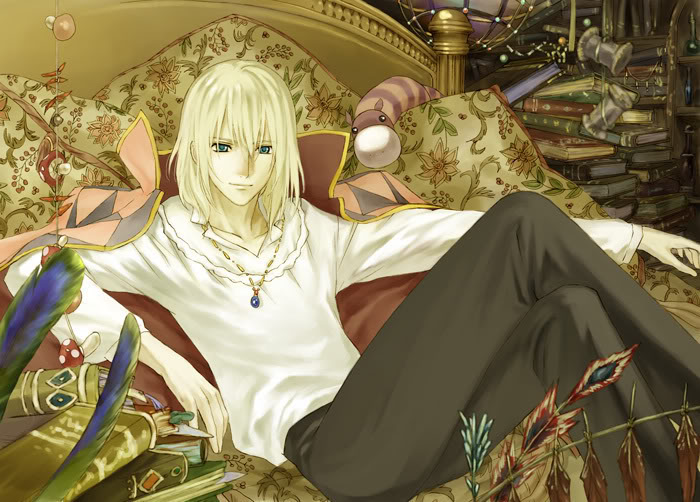 Last edited by Vaiton on Wed Apr 13, 2011 5:31 am; edited 51 times in total
Current Ruler of Vaiton: The Evil Overlord of Darkness, Queen Slailie the Ruthless Demon Spawn...




Posts

: 876


Join date

: 2010-07-10



Mwahahahaha! I SHALL RULE THE WORLD! MWAHAHAHAHAHA!
got in trouble with admin edited
Last edited by atrum veneficus on Fri Jul 16, 2010 10:27 pm; edited 1 time in total



Posts

: 1255


Join date

: 2010-07-09


Age

: 24


Location

: new britain



XDD I didn't have a better word for it - what do you call it?
i got in trouble for past thingy so...hehehe
Last edited by atrum veneficus on Fri Jul 16, 2010 10:26 pm; edited 1 time in total



Posts

: 1255


Join date

: 2010-07-09


Age

: 24


Location

: new britain



atrum veneficus wrote:the dark arts since the energy comes from (for us) dark gods since we used to not have an affinity for magik, but for other people yea just the dark arts since the magic itself uses dark energies. CHANGE IT YOUR RASCIST!
Fixed it
Similar topics
---
Permissions in this forum:
You
cannot
reply to topics in this forum